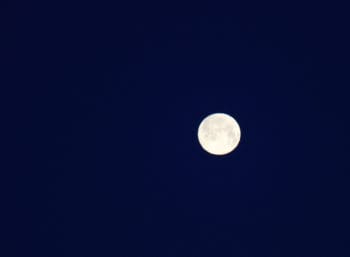 The Dark Night, Desolation and Depression
A Retreat for Spiritual Directors on The Dark Night of the Soul, Spiritual Desolation and Depression

Begins: October 21 at 7 pm     Ends: October 23 mid afternoon
Description:
The conversation during this retreat will focus on the importance of discerning the signs of the different stages of The Dark Night of the Soul as described by St. John of the Cross. These signs will then be used to explore the differences between the Dark Night of the Soul, Ignatian Spiritual Desolation and Depression. The retreat leader will provide some input, however learning and growth will come as we each share out of our own experiences of darkness as well as experiences of accompanying others.
The retreat will:
Explore the context of stages of faith in which to place the Dark Night of the Soul.
Give opportunity to learn more about St. John's dark nights by providing a summary description of the dark night of sense and of the dark night of spirit.
Explore and compare signs of St. John's dark night with signs of Ignatian spiritual desolation and explore approaches to prayer in both.
Explore and compare signs of the St. John's dark night with the signs and symptoms of clinical depression and explore approaches to accompanying others in both.

Participants will be trained spiritual directors with some understanding of both Ignatian spiritual desolation and the experience of darkness in the spiritual life.
Facilitated by: Heather Cowie 
Heather completed her training in spiritual direction in 2004 and has been practicing ever since. Over time, she has cultivated a special interest in Ignatian spirituality, directing Ignatian retreats as well as accompanying people through the full Spiritual Exercises in daily life. She loves Ignatius and his exercises! With her kindness, insight and empathy Heather accompanies, with grace, those who are seeking to deepen their faith and connection to God. Completing a DMin in Spiritual Formation Heather took the opportunity to develop the curriculum for the Studion School for Spiritual Direction, of which she is a co-founder and facilitator. When she is not directing and facilitating, you have to look up to find her, dangling and climbing up rock walls, one of her favourite pastimes.