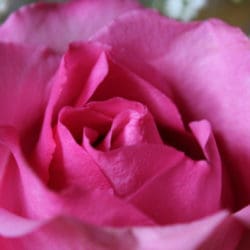 LIFE AS PRAYER… A Retreat for Women
Do you pray enough?  Would you know if you were?  Actually, you're probably praying more than you think.
Begins: April 29th at 7 pm      Ends: May 1st early afternoon
Although this is a prayer retreat, don't come expecting new formulas for fitting it into your day, or better ways of managing your time just so you can pray.  Most of us don't need more to do.  Many of us have grown weary of going through the motions as it is.  Just like love is more than emotion, prayer is more than words.  Prayer is posture.  Prayer is attitude.  Prayer is desire.  Prayer is seeing.  Prayer is listening, feeling, creating, resting, being.  Come and "pray" at King's Fold this weekend!
"Jesus came not that we may have more prayers, or more reading of the Scriptures, or more pious devotions, or more of anything,
but only that we might have life and have it more abundantly" (Joseph Schmidt in Praying Our Experiences).
Facilitator:  Michelle Newsham
Michelle has been part of the community at King's Fold for several years.  She enjoys serving in many capacities but particularly as retreat facilitator and spiritual director.  She feels a deep affinity for the land and is passionate about offering sacred, hospitable space where people can encounter God. Michelle is fascinated by life as prayer; she loves nature, photography, prairie skies and her new role in life as Grauntie.  She relies heavily on two truths: that we pray more than we think we do; and that it's up to God more than it is up to us.
Please contact us to register or if you need more information for this retreat.