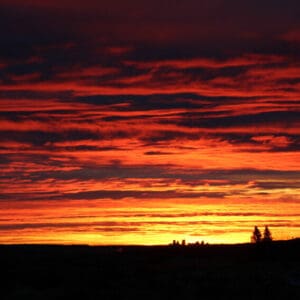 God's Holy Darkness – Women's Retreat
More Information Coming Soon!
Begins: April 28th at 7 pm      Ends: April 30th early afternoon
Facilitator:  Michelle Newsham
Michelle has been part of the community at King's Fold for several years.  She enjoys serving in many capacities but particularly as retreat facilitator and spiritual director.  She feels a deep affinity for the land and is passionate about offering sacred, hospitable space where people can encounter God. Michelle is intrigued by references to darkness in the Scriptures, and how that translates into our every day lives now.  She loves nature, photography, prairie skies and her role in life as Grauntie.  She relies heavily on two truths: that we pray more than we think we do; and that it's up to God more than it is up to us.
Please contact us to register or if you need more information for this retreat.