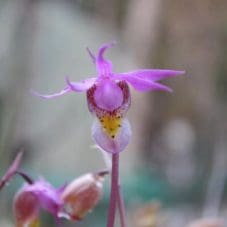 CONTEMPLATIVE PHOTOGRAPHY RETREAT
Do you long to approach your photography with greater openness, receptivity, presence, and curiosity?
Begins: May 27th at 7 pm      Ends: May 29th early afternoon
A contemplative approach to working with our cameras prompts us to slow down, pay attention, see more deeply, and be receptive to the essential nature of the world around and within us. It is a way of connecting us with creation and the Creator. Come and explore with us the qualities and practices that enhance this contemplative approach.
Participants need to bring their own cameras and be able to operate them, although no formal training is required.  It will be a rain or shine event – please come prepared appropriately for the outdoors.
Facilitators:  Kim Wiens, and Linda and Rupert Wilson
Kim and her husband, Randy, have been part of the King's Fold Community since September 2017. Kim loves beauty, creativity and quietness (at times!) and finds expression for deep connection to God through the lens of her camera.  She loves spending time with her kids, her cute grandchildren, and in nature.
Linda and Rupert are long-standing friends of King's Fold, and Rupert is just completing his six-year term on the Board. Linda is a workshop designer, facilitator and retreat leader. Both of them have a love of photography and are excited about facilitating this retreat for the third time – exploring with the group the richness of the contemplative approach to photography as a spiritual practice.
Please contact us to register or if you need more information for this retreat.