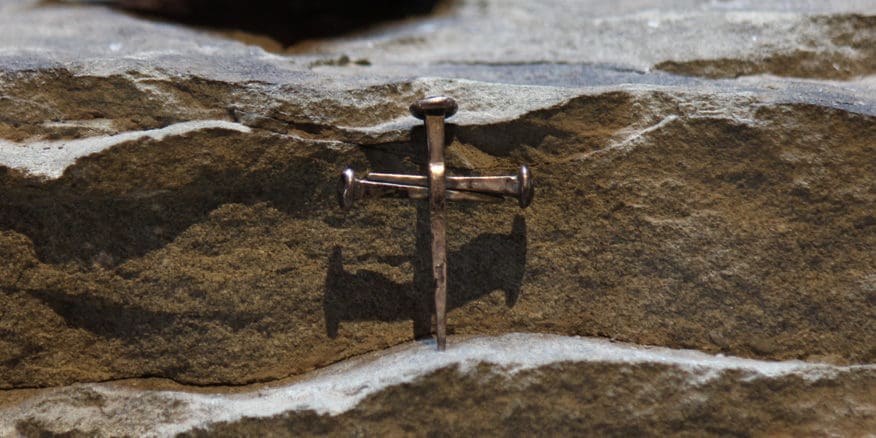 7 DAY IGNATIAN SPIRITUALITY RETREAT
King's Fold is pleased to offer a personally directed retreat that focuses on the life of Christ in Scripture following the tradition of St. Ignatius of Loyola. This retreat is characterized by daily personal prayer on scripture passages, communion and common prayer, set in the context of silence and supported by daily individual spiritual direction.
A SILENT DIRECTED RETREAT
Begins:  Sunday, July 11th at 7:00 pm      Ends:  Sunday, July 18th at 1:30 pm
"For it is not knowing much, but realizing and relishing things interiorly,
that contents and satisfies the soul." [Annotation 2]
– St. Ignatius Loyola. Spiritual Exercises.
What is a Directed Retreat?  The directed retreat is designed to create an environment where you can meet God intimately and discover that you are uniquely loved and called by God.  The Holy Spirit is the principal director of this time working in the depths of our hearts.

There are several key factors in the directed retreat which help you in this personal journey of discovery of the Lord…
Personal Prayer: During the course of the retreat, you are invited to develop an intimate relationship with the Lord through periods of quiet, personal prayer, usually rooted in Scripture and especially the gospels.
Reflection: Through reflecting on your experience you are helped to recognize the inner movements of consolation and desolation, and to discern the call of God from the many rival calls that can draw you away from God.
Silence: You are invited to spend the whole retreat, including meals, in silence, and to leave aside many of the things you take for granted: television, radio, mobile phones and newspapers. From this outer quiet comes an inner stillness.
Meeting with a Director: You are assigned a personal companion for the duration of the retreat, who each day listens to your experience, helps you to discern where the Holy Spirit is leading you and to choose material for the next day's prayer.
Communal Prayer: worshipping and praying to God together in song, hearing God's Word and praise and intercession deepens our community in the Body of Christ, that we are members one of another in the same Body.
The Eucharist/Lord's Supper/Communion, which is the source and summit of our prayer, is provided each day. (Recommended but Optional)
Facilitators:  Heather Cowie and Jamie Boda
Heather Cowie was part of the resident community at King's Fold from 2000-2004. She is now Pastor of Spiritual Formation at The Road Church and a Spiritual Director in Calgary. Her formal education has been in the areas of Bible and Theology and she did her Spiritual Direction training through Providence Renewal Centre in Edmonton.  Heather loves to sew, read and rock climb.
Jamie Boda is a spiritual director who is passionate about accompanying people on their journey by nurturing spiritual health in those who desire a deeper awareness of God. Jamie has a MA in Spiritual Formation from Portland Seminary, has completed the certification for Spiritual Direction through Soul Formation School of Spiritual Direction and has training in Ignatian Spirituality. She has lived on both sides of the Canadian/American border and has traveled internationally, ministering to Christian workers around the globe.  Along with time spent with family, Jamie enjoys exploring the beauty of the Canadian Rockies, learning to garden in the shadow of the Alberta foothills and getting lost in a good book.