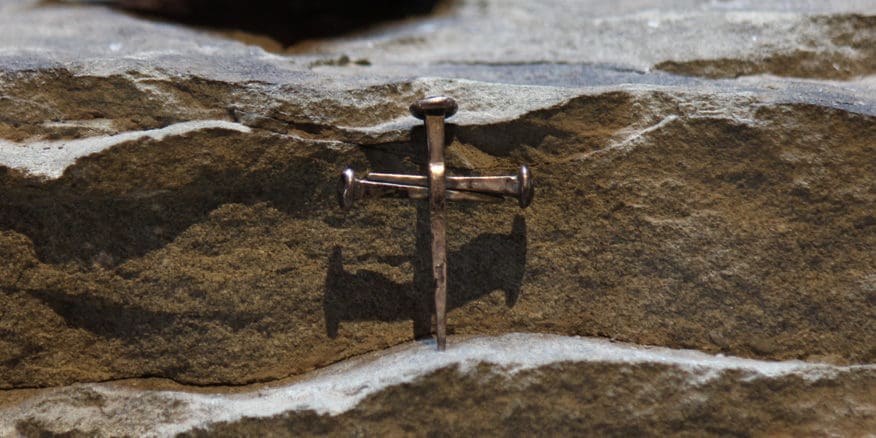 7 DAY IGNATIAN SILENT DIRECTED RETREAT (Winter)
King's Fold is pleased to offer a personally directed retreat that focuses on the life of Christ in Scripture following the tradition of St. Ignatius of Loyola. This retreat is characterized by daily personal prayer on scripture passages, communion and common prayer, set in the context of silence and supported by daily individual spiritual direction.
A SILENT DIRECTED RETREAT
Begins:  Sunday, March 13th at 7:00 pm      Ends:  Sunday, March 20th at 1:30 pm
"For it is not knowing much, but realizing and relishing things interiorly,
that contents and satisfies the soul." [Annotation 2]
– St. Ignatius Loyola. Spiritual Exercises.
What is a Directed Retreat?  The directed retreat is designed to create an environment where you can meet God intimately and discover that you are uniquely loved and called by God.  The Holy Spirit is the principal director of this time working in the depths of our hearts.

There are several key factors in the directed retreat which help you in this personal journey of discovery of the Lord…
Personal Prayer: During the course of the retreat, you are invited to develop an intimate relationship with the Lord through periods of quiet, personal prayer, usually rooted in Scripture and especially the gospels.
Reflection: Through reflecting on your experience you are helped to recognize the inner movements of consolation and desolation, and to discern the call of God from the many rival calls that can draw you away from God.
Silence: You are invited to spend the whole retreat, including meals, in silence, and to leave aside many of the things you take for granted: television, radio, mobile phones and newspapers. From this outer quiet comes an inner stillness.
Meeting with a Director: You are assigned a personal companion for the duration of the retreat, who each day listens to your experience, helps you to discern where the Holy Spirit is leading you and to choose material for the next day's prayer.
Communal Prayer: worshipping and praying to God together in song, hearing God's Word and praise and intercession deepens our community in the Body of Christ, that we are members one of another in the same Body.
The Eucharist/Lord's Supper/Communion, which is the source and summit of our prayer, is provided each day. (Recommended but Optional)
Facilitators:  Heather Cowie and Michelle Newsham
Heather Cowie completed her training in spiritual direction in 2004 and has been practicing ever since. Over time, she has cultivated a special interest in Ignatian spirituality, directing Ignatian retreats as well as accompanying people through the full Spiritual Exercises in daily life. She loves Ignatius and his exercises! With her kindness, insight and empathy Heather accompanies, with grace, those who are seeking to deepen their faith and connection to God. Completing a DMin in Spiritual Formation Heather took the opportunity to develop the curriculum for the Studion School for Spiritual Direction, of which she is a co-founder and facilitator. When she is not directing and facilitating, you have to look up to find her, dangling and climbing up rock walls, one of her favourite pastimes.
Michelle Newsham has been part of the community at King's Fold for several years.  She has enjoyed serving in varied capacities but particularly enjoys facilitating retreats and offering spiritual direction.  She graduated from SoulStream's Art of Spiritual Direction program in 2007.  Michelle feels a deep affinity for the land and is passionate about offering sacred, hospitable space where people can encounter God.  She is fascinated by culture and loves nature, photography, prairie skies and her new role in life as Grauntie.  She relies heavily on the truth that God pursues us more than we pursue God, and is confident that Ignatius would agree with her.